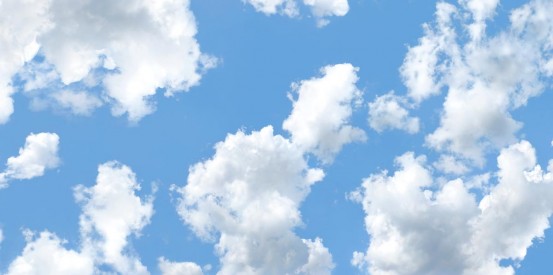 Best Seller! SkyView 8 is one of our most popular sky and cloud designs.
Few things inspire and uplift the human spirit better than a bright blue sky spotted with fluffy white clouds. This isn't mere speculation — it's science. Studies show that spending time in blue-enriched light can help boosts a person's mood, performance, and energy.
SkyView 8 transforms indoor spaces using realistic sky could design that relaxes and calms. From home kitchens and basements to offices, doctor's offices, hospitals, and other commercial spaces, add an element of surprise in your room that will WOW guests and promote tranquility.
For larger installations with a similar theme, continue browsing our website for amazing Sky Ceiling Mural solutions for your home or business.
Our sky and cloud light covers are the best ceiling panels on the market anywhere. Here's why:
Easily install each panel in under 10 minutes
Can be custom sized to fit your needs – no trimming required
Soften harsh fluorescent light evenly to decrease stress, improve mood, and boost productivity
Patented sky cloud designs help create a realistic wide open outdoor feeling
Handcrafted from premium acrylic that will never sag, become brittle or turn yellow
Perfect for home kitchens, bathrooms and basements
Cost effective lighting solution for offices, hospitals, doctor's offices, schools, churches and other commercial spaces
Premium protected shipping to ensure your panel arrives in one piece
Panel Brightnessi
Lightness-Darkness
The Panel Brightness rating assigned to each design is based on the average luminosity (0-Black to 255-White) of the digital artwork file. It can be used as a guideline to predict artwork light reduction of one design compared to another.
| | Average Luminosity (0-255) | Assigned Brightness Number |
| --- | --- | --- |
| Darkest | 1 – 139 | 1 |
| Dark | 140 – 169 | 2 |
| Medium | 170 – 199 | 3 |
| Light | 200 – 219 | 4 |
| Lightest | 220 – 255 | 5 |
Panel Brightness Examples:
#5: Best designs for kitchens, bathrooms and other rooms requiring the brightest light.
#4: Good designs for kitchens and bathrooms or in rooms where high light throughput is desired.
#3: Good for most lighting locations. Can work for kitchens in conjunction with a lot of other light sources (i.e., windows or canned lights).
#2: Not as dark as #1. Requires some task lighting in the room. Used commonly in treatment rooms.
#1: This design selection is for ambient lighting only with several other light sources for tasks.