Fluorescent light covers for businesses: effective, economical, and install ready
For business owners, a reliable source of lighting is highly important. In such environments,
updating traditional recessed light fixtures with premium-quality decorative light covers
can have a dramatic and measurable impact.
Simple Solution, Big Reward. It's a well-known fact that different types of light can have a tremendous effect on the physical and mental well-being of employees, customers, guests, and students. Therefore, thoughtful lighting can help greatly improve comfort, concentration, productivity, and profitability.
Warm and Inviting Environment. At Fluorescent Gallery, we offer a low-cost and long-lasting change to your recessed fluorescent or LED lighting. Whether it is a decorative or modern design or the open feeling of a sky ceiling image, our light panels are a perfect solution to add beauty to a cold ceiling.
No Costly Retrofit Required. Glaring fluorescent/LED lighting can simply change by placing a premium quality light diffuser (designed or plain) in front of it. The level of comfort is instantly enhanced. Plus, your investment is long-term with products that will look like they were just purchased for many years.
Some Top Commercial Applications for Recessed Light Covers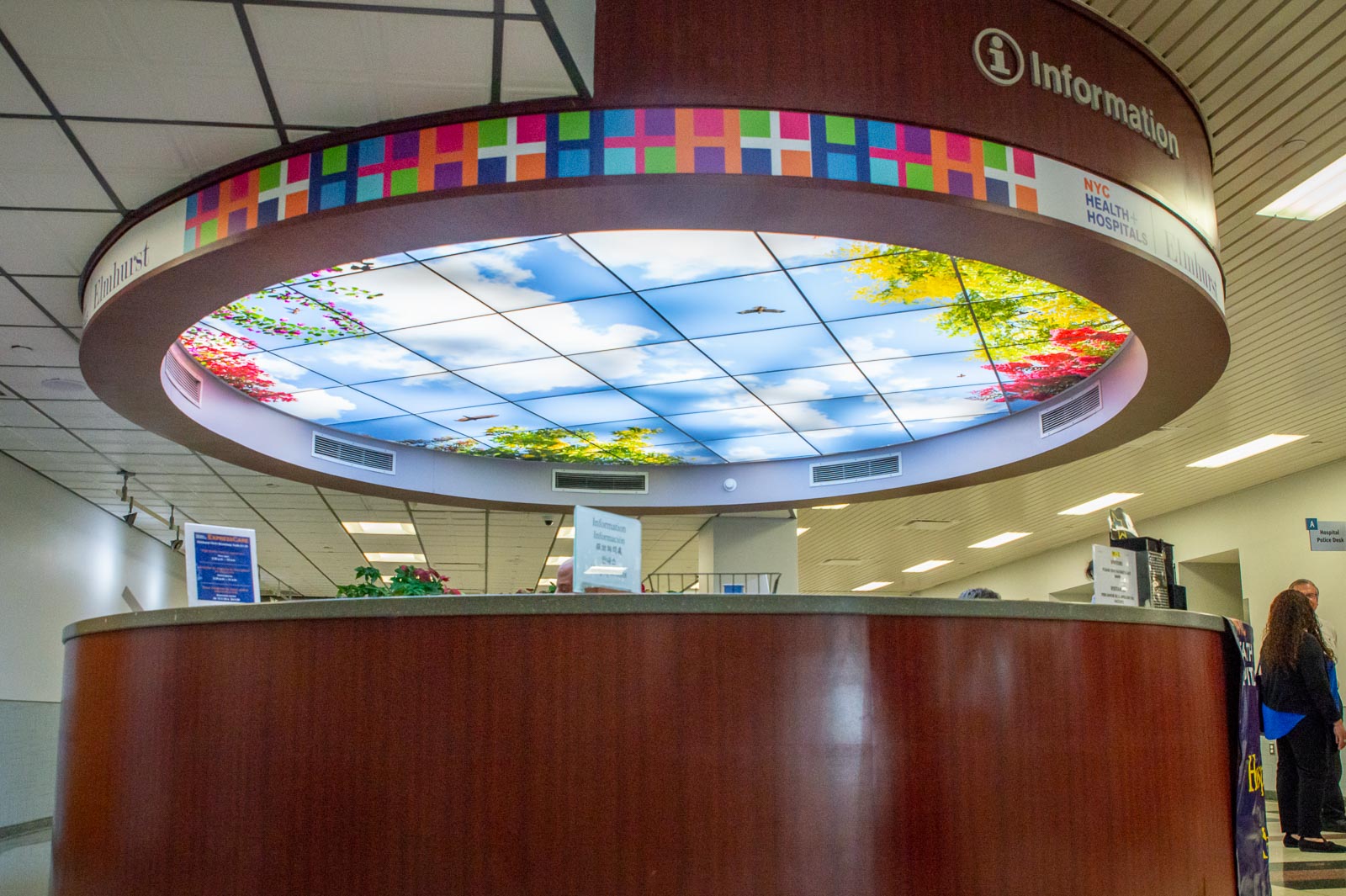 Healthcare Facilities
Lighting can make a huge difference in a patient's overall feel and mood. Light covers that show serene pictures of the sky or nature, or a beautiful decorative pattern, can help soothe nerves during stressful situations.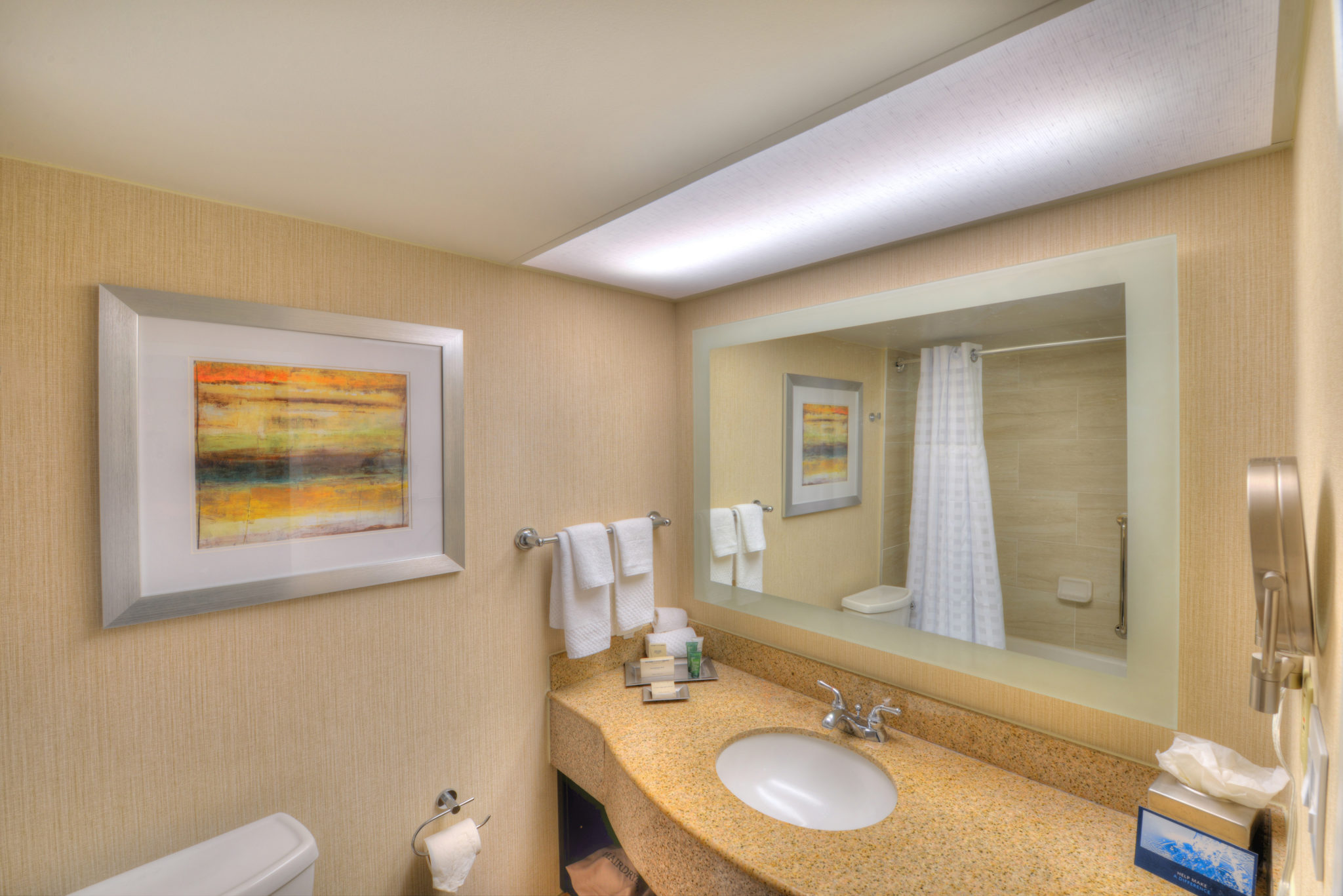 Hotels and apartment complexes often turn to decorative recessed lighting diffusers as a quick, easy, and affordable way to remodel their interior and leave a lasting impression on guests and residents … see more
Restaurants and Banquet Rooms
The reality is that thousands of restaurant and special event room lighting is sterile and cold. These establishments can benefit greatly from a simple artful change to the ceilings. Customers will tell others about your unique idea.
Find the best decorative lighting diffusers for any commercial environment
Several options and colors of fluorescent and LED light covers are available and can be modified for the perfect match.
---
Acrylic Replacement Panels
If you're simply looking for a high-quality acrylic replacement lens that will last for years with no deterioration, we offer three options:

Lumieo .125″
Lumieo® is an excellent choice for applications where lamp hiding and transmission efficiency are required. This product has a beautiful diffusing quality much like the .080″ material and the thickest light lens we offer. This thickness holds up nicely in the center for panels up to 50″ x 50″ or 17 square feet.
Lumieo .080″
Lumieo® is a premium white acrylic sheet that provides both high transmission and excellent lamp-hiding capabilities. It's a harder material than our .060 white acrylic. We print on Lumieo acrylic upon request or when a larger panel size dictates it.
Matte White Acrylic .060″
This is the workhorse material used for 90% of our prints. It's relatively thick compared to other lighting lens products, which can be .040″ and thinner. It's pliable enough to maneuver during installation and can be cut to size with a reasonable amount of skill.
---
What Our Customers Say
Our happy customers have left glowing reviews for over 10+ years. Read a small selection of customer reviews below, or visit our individual product pages for hundreds of design-specific testimonials.
"I've been asking my boss for something to cover the harsh florescent lights above my desk. I found your website and chose the Tiffany panel. Wow, what a difference! No more glaring light shining into my eye. No more burning eyes or headaches, and it looks so beautiful. So many positive comments from coworkers and clients. I wish the whole office had these covers! I am 100% happy with these panels!!!" – Brenda J
"They are gorgeous and make my office 'sunny'… Best of all – and my reason for ordering them – my fluorescent lights have not triggered one single migraine since installing my fabulous light filters when sitting in my office with the lights on – 4 days in a row now…" – Skye H
"I have now ordered sky murals three times and have been completely satisfied each time. Patients make positive comments daily on how the murals brighten up the office." – Dr. Gordon L
See More Testimonials
---
Why Work with Fluorescent Gallery?
Fluorescent Gallery is a premier source for high quality, cost-effective, and long-lasting decorative fluorescent light diffuser panels. Based in Aliso Viejo, California, we have delivered thousands of home and commercial lighting solutions worldwide since our inception in 2007. We work directly with business owners, general managers, general contractors, and designers to provide custom light panels that complement the interior of every space.
Adding class and style to any ceiling decor, we offer a wide assortment of decorative replacement light diffusers to enhance commercial fluorescent and LED lighting installations. Without having to completely retrofit existing light fixtures, we offer an elegant and relatively low-cost remodel at a commercial scale.
Our light panels are all originally developed designs and photographic images. They are considered a long-term investment, lasting many years without turning yellow or becoming brittle. Our classic design themes, printed on premium acrylics, are known to improve productivity in office spaces.
Feel free to contact us for assistance with your lighting project. Please visit our Help Tab and Blog Items, for more information.